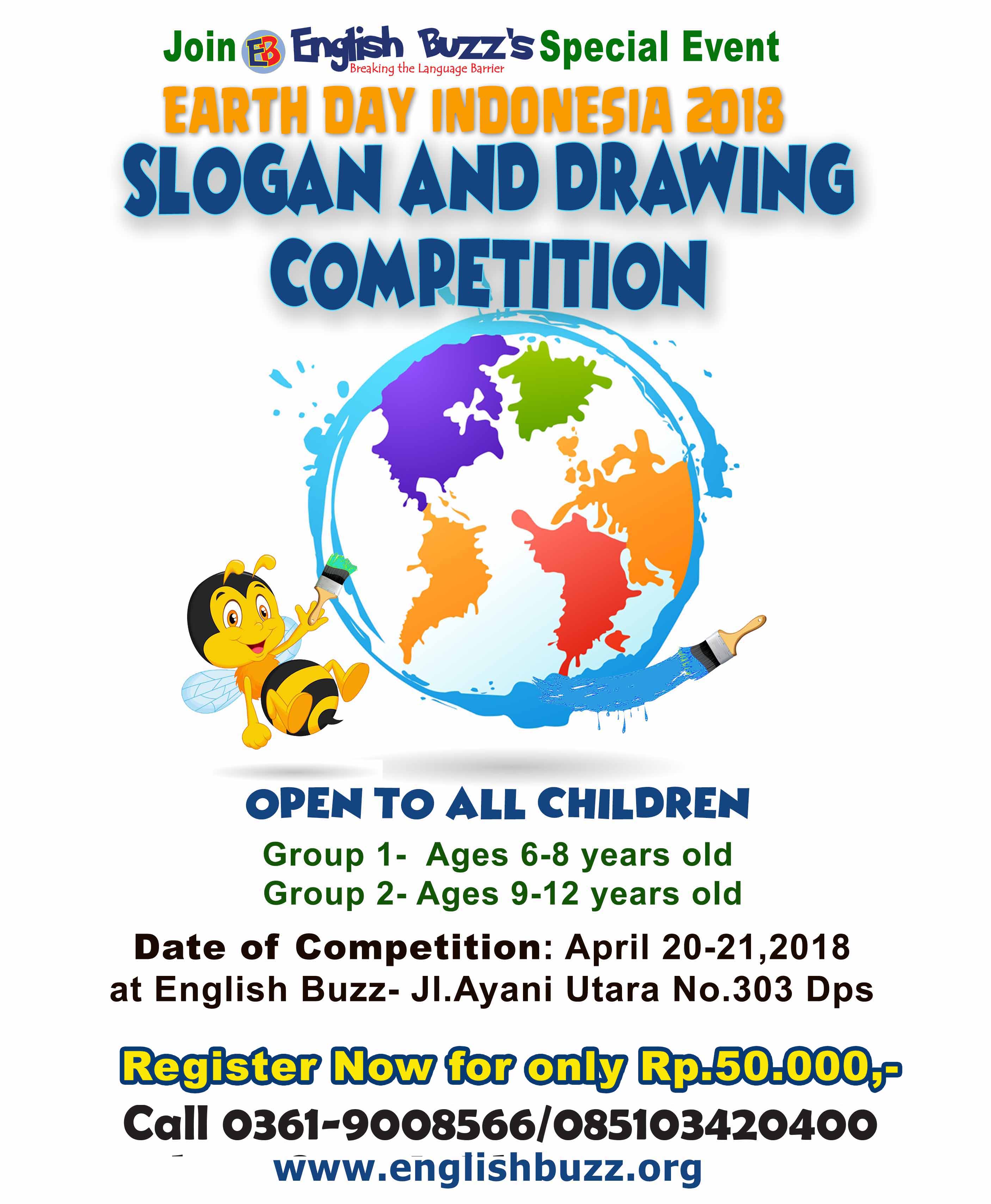 In connection with the worldwide celebration of Earth Day on April 22, 2018 which theme is to end plastic pollution, English Buzz invites your child to join our  special event called "Earth Day Indonesia 2018 – Slogan and Drawing Competition"  where in students (age 6-12 years old) will show their creativity by thinking and drawing on how to save the Earth-Bali.
Not only will this contest creates awareness to young generation to help save the Earth but will also bring out their creativity and intelligence to expound on the topic.
This will be held on April 20 and 21 between 12pm to 6pm. Each student is given 90 minutes for the activity. Registration Fee is only Rp 50.000.- /student.  Prizes, Vouchers and Certificates await the winners. To register, please call or visit us directly or email us at info@englishbuzz.org.
For Bank Transfer;
BCA Account No. 7670184514
BNI Account No. 0310279966
Name: Mikhail Rahmad Susetia