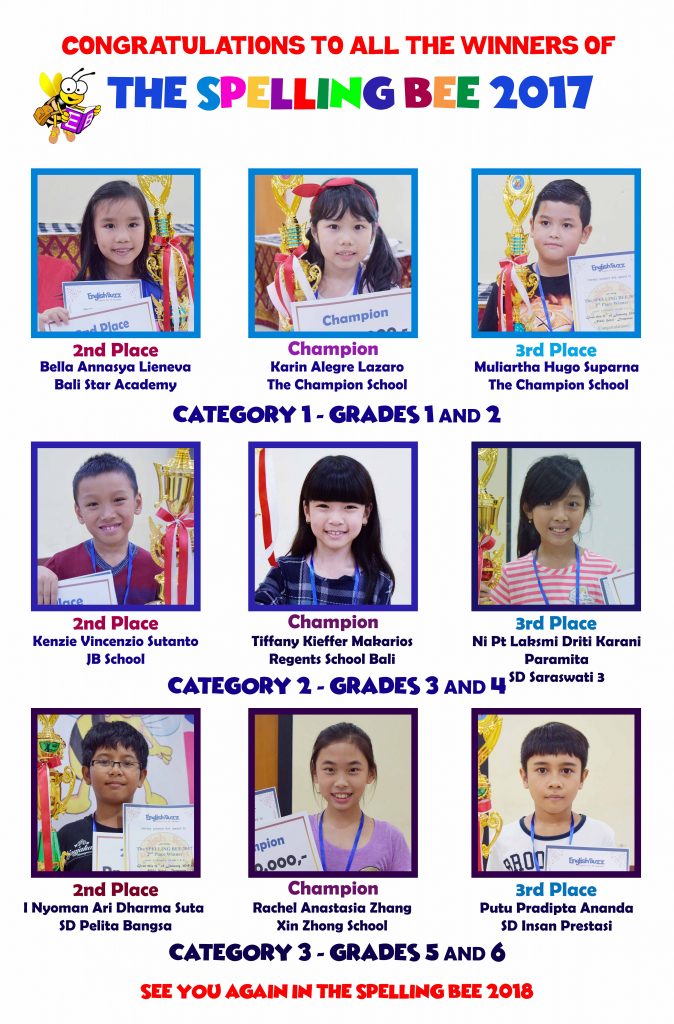 EB congratulates all the winners of the 2017 Spelling Bee Contest held last January 13,  2018 at Hotel Nikki Denpasar. Each winner received a trophy, a gift voucher and a cash prize worth Rp 250,000.- to Rp 750,000.00. More than 30 schools in Bali and Jawa (Surabaya and Malang) participated in this event.
English Buzz holds this competition every year to assist young learners improve in their spelling, pronunciation and vocabulary skills as well to raise their confidence level, which is a part of EB's commitment to all students.
The next Spelling Bee (2018) will be held on November, which details to be announced soon.